Is this the fastest way to vacuum?
Is this the fastest way to vacuum?
Who wants a versatile, cost-effective and cordless vacuum that retains the suction power of a corded machine?
When it comes to traditional corded vacuums, they bring various time-robbing tasks, including having to hunt for sockets, winding and unwinding the cable, and having to unplug and re-plug into a new power source as you move from room to room. Then there's the very real trip hazard caused by those snaking cables.
Nothing holding you back!
With a 2-hour battery run time, RovaVac gives you the freedom to move from area to area and from room to room without the hassle of cables interrupting your workflow. The RovaVac also features a handy carry handle on the rear of the machine enabling it to be moved with ease! 
As an extra time-saving feature, the brush adapts from carpet to hard floor surfaces automatically to give you the perfect clean! You can also relax knowing pollen, mould, bacteria and other small but harmful particles are being removed by the HEPA filter. 
Gone are the days of having to vacuum the same spot time and time again. The RovaVacs powerful brush & vacuum is superior at picking up any small debris, making it ideal for commercial cleaning in offices and leisure facilities.
The RovaVac's powerful battery will give up to 2 hours of use and can be fully recharged in approximately 2.5 hours. iVO supplies the RovaVac as a 1 or 2 battery kit, and extra batteries can be purchased if required, as can all the accessories and spare parts.
Want to chat about what you see?
You may also be interested in these:
Products used in this video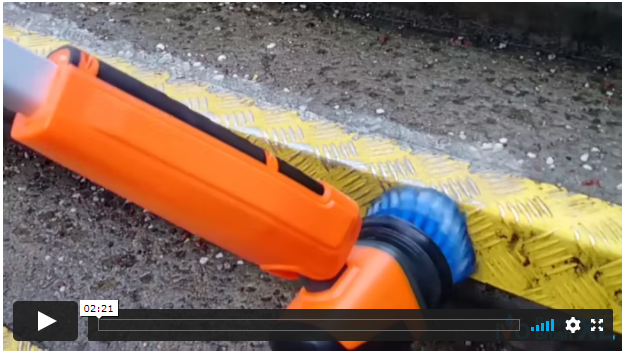 better faster cleaner Is this the fastest way to vacuum? Who wants a versatile, cost-effective and cordless vacuum that retains…