The iVo range of cleaning products have been carefully and thoughtfully designed to bring cost effective, reliable and innovative approaches to modern day cleaning.
From the more traditional machines to our "Simply iVo", chemical free range, we're sure you'll find many products that will both empower and simplify the user.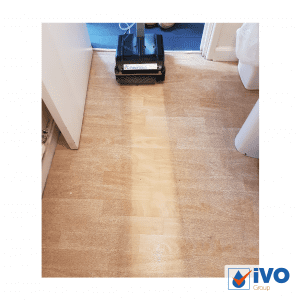 Cleaning teams love the RovaWash. A powerful twin brush scrubber that is as easy as using a vacuum!
Solve your Cleaning Challenges
We enjoyed working with iVO on the national rollout to over 260 sites, and no doubt as soon as we require more equipment we will be back in touch. 
 The whole process seemed to work smoothly in a very difficult time. The online video training provided was a great help in making the rollout successful. 
We were looking for products that were value for money, robust & user friendly, and after 6 months of use with 3 of your products across 4 of our inpatient sites, I can confirm that the feedback from the housekeeping teams is all positive. 
 The lightweight, and cordless features are all a big plus and the results from all machines are excellent. I would not hesitate in recommending your product to other healthcare services.
Thankyou for the brilliant machines that iVO has provided to solve the very difficult challenge of our slippery floors. 
You were the only company able to provide machines that solved the problem, we'd have no hesitation in recommending your company and the machines you provide.
International Chemical Manufacturer
Innovation Unleashed,
People Empowered